ZenGo, a self-custodial cryptocurrency wallet that uses Multi-Party Computation (MPC) tech to guarantee security, has integrated with Ethereum's scaling network Polygon (MATIC). The Polygon network users can use ZenGo to store digital assets without the need for storing security seed phrases. By eliminating a single point of failure, ZenGo allows iOS and Android users to tap on 30-year-old MPC technology.
Furthermore, the MPC technology has been used by institutional investors to securely store billions of dollars without any reported glitches. As such, ZenGo anticipates helping polygon onboard billions of global users in a secure ecosystem.
Ouriel Ohayon, ZenGo CEO and Co-Founder said:
We're delighted to become the first Polygon wallet with no seed phrase vulnerability and built-in web3 firewall protection. We've been blown away by the innovation, engagement, and growth in the Polygon ecosystem, and the global brands building on it, and can't wait to securely onboard newcomers.
Network hacks, rug pulls, and lost key phrases were rampant in 2022 and significantly contributed to the crypto crash that liquidated over $2.2 trillion in less than six months. Perhaps the biggest case of lost key phrases was by Peter Schiff, a global chief economist at Europac.com.
I just lost all the #Bitcoin I have ever owned. My wallet got corrupted somehow and my password is no longer valid. So now not only is my Bitcoin intrinsically worthless; it has no market value either. I knew owning Bitcoin was a bad idea, I just never realized it was this bad! pic.twitter.com/6SJvDJOZU6
— Peter Schiff (@PeterSchiff) January 19, 2020
Follow us for the latest crypto news!

The integration of ZenGo to Polygon will ensure bulletproof security against hacks and scams with MPC technology already tested by Fireblocks.
"Today, digital asset security is still one of the biggest concerns, especially when it comes to those just starting their web3 journey," said Hamzah Khan, Head of DeFi at Polygon Labs. "This is why the integration of ZenGo is so beneficial to Polygon users, allowing them to reliably and securely self-custody their cryptocurrencies."
ZenGo provides over 800k global users with secure access to the Web3 market to trade NFTs and hundreds of digital assets. In addition to the MPC tech, ZenGo provides crypto users with Its built-in firewall dubbed ClearSign. Notably, ClearSign helps users understand the permissions they are approving, preventing them from signing dangerous transactions.
No spam, no lies, only insights. You can unsubscribe at any time.
As a result, ZenGo users have full control of their assets and can easily recover lost wallet access. The FTX collapse has significantly exposed the dangers of storing digital assets in centralized crypto exchanges. Furthermore, it is not yet clear three months later when FTX customers and creditors will be reimbursed.
As a result, on-chain data shows the trading volume of decentralized platforms and non-custodial wallets has significantly shot up in the past few months. ZenGo has strategically placed itself to help onboard both novice and experienced crypto traders in the coming years. Moreover, ZenGo has partnered with the likes of Banxa to help traders seamlessly purchase digital assets.
Let's talk crypto, Metaverse, NFTs, and CeDeFi, and focus on multi-chain as the future of blockchain technology. I like analyzing on-chain data in search of reliable investment.
Comments are closed.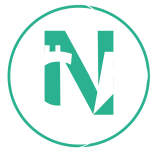 Crypto News Flash is your number one source for the latest news and information from the world of cryptocurrencies.
About us
Contact us
Legals
Data protection policy
*= Affiliate-Link
Risk warning and disclaimer: The contents of this website are intended solely for the entertainment and information of readers and do not provide investment advice or a recommendation within the context of the Securities Trading Act. The content of this website solely reflects the subjective and personal opinion of the authors. Readers are requested to form their own opinions on the contents of this website and to seek professional and independent advice before making concrete investment decisions. The information found on this site does not contain any information or messages, but is intended solely for information and personal use. None of the information shown constitutes an offer to buy or sell futures contracts, securities, options, CFDs, other derivatives or cryptocurrencies. Any opinions provided, including e-mails, live chat, SMS or other forms of communication across social media networks do not constitute a suitable basis for an investment decision. You alone bear the risk for your investment decisions. Read more!
source