Cardano's next upgrade will tentatively take place on February 14, 2023. The hard-fork is said to bring new built-in functions to Plutus, the smart contract programming language for the Cardano blockchain. This new upgrade will bring support to ECDSA and Schnorr cryptographic signatures to make it easier for developers to build cross-chain apps.
There will be another hard-fork event in February. CIP-0049 will increase #Cardano's interoperability with #Bitcoin, #Ethereum, and other blockchains. Plutus developers can write an application that can verify ECDSA and Schnorr cryptographic signatures.
— Cardano YODA (@JaromirTesar) January 26, 2023

The two cryptographic signature techniques, ECDSA and Schnorr signatures, are employed by multiple blockchains. Among which are the Bitcoin and Ethereum blockchains.
However, Cardano utilizes the fast, safe, and compact Edwards-curve Digital Signature Algorithm (EdDSA). But, this signature is incompatible with ECDSA and Schnorr signatures.
The Cardano upgrade will make it simpler for developers to collaborate with other blockchains by enhancing interoperability and enabling secure cross-chain DApp development.
The ECDSA and Schnorr signatures will be supported by the brand-new built-in features that Plutus will offer. Enabling simplicity for programmers to create cross-chain apps and ensuring the highest level of security.
Follow us for the latest crypto news!
The entire Cardano ecosystem has been making preparations for some time, with successful integration testing.
With more than 80% of block-producing nodes running the necessary new node, this technology is almost ready to be implemented on the Cardano mainnet. The incoming modification has already been communicated to exchanges, and developers of DApps have been surveyed to assure compatibility. The update is anticipated to occur on February 14, 2023.
Cardano community foundation will keep the community informed on new developments prior to the tentative date. You can follow the Cardano CF channels for the most recent information.
ADA is the native token for the Cardano ecosystem. It's a reflection of the economic activities, perception, acceptance, and valuation of Cardano's ecosystem. ADA as a token is highly influenced by fundamentals, of which the upcoming hard-fork is a part.
Cardano had its major Vasil hard-fork in September 2022. Amidst the bullish expectations of investors and traders to "sell the news," ADA plummeted rather than appreciated. It dropped by 9.5% a few days after the successful upgrade. It was further hurt by the Fed news trading at $0.43 at the time.
No spam, no lies, only insights. You can unsubscribe at any time.
Whether ADA will react positively is unknown, but the upgrade brings a lot of positive changes to the Cardano ecosystem.
As of now, market sentiment towards Cardano's CIP-0049 sends a strong bullish bias. The interoperability and ease of development it adds to Plutus, Cardano's smart contract programming language, is a major upgrade. Cardano is doing everything it can to preserve the long-term value and utility of its blockchain and token.
Olivia Brooke has been writing about cryptocurrencies since 2018. She's currently fascinated by NFTs, and she remains committed to learning and writing about the broader cryptocurrency industry.
Comments are closed.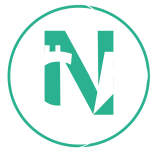 Crypto News Flash is your number one source for the latest news and information from the world of cryptocurrencies.
About us
Contact us
Legals
Data protection policy
*= Affiliate-Link
Risk warning and disclaimer: The contents of this website are intended solely for the entertainment and information of readers and do not provide investment advice or a recommendation within the context of the Securities Trading Act. The content of this website solely reflects the subjective and personal opinion of the authors. Readers are requested to form their own opinions on the contents of this website and to seek professional and independent advice before making concrete investment decisions. The information found on this site does not contain any information or messages, but is intended solely for information and personal use. None of the information shown constitutes an offer to buy or sell futures contracts, securities, options, CFDs, other derivatives or cryptocurrencies. Any opinions provided, including e-mails, live chat, SMS or other forms of communication across social media networks do not constitute a suitable basis for an investment decision. You alone bear the risk for your investment decisions. Read more!
source